Adina Sommer's rare map collection includes historical and antique maps from all continents. In this post, we will look at the African collection to explore antique maps that have made important contributions to the public knowledge of Africa from both historical and cartographical perspectives.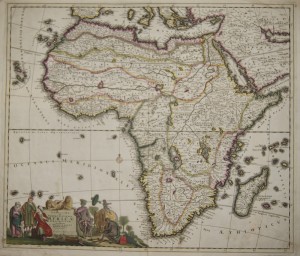 Africa has had a very interesting history. Several scientists have referenced Africa as the birthplace of mankind and civilization. These scientists believe that fossils that date back to 3.5 million years can only be found on the African continent. Another important historical experience of the African continent is that several countries in Africa experienced colonization and slavery. These experiences have not only affect the continent but also world history.
Africa is often erroneously discussed as if it is one country. What many do not know is that Africa is the second largest continent in the world with 54 individual countries. The Britannica Online Encyclopedia wrote that the African continent is about one-fifth of the Earth's land surface. Britannica continued by stating that " Africa is 11,724,000 square miles (30,365,000 square km), and the continent measures about 5,000 miles (8,000 km) from north to south and about 4,600 miles (7,400 km) from east to west."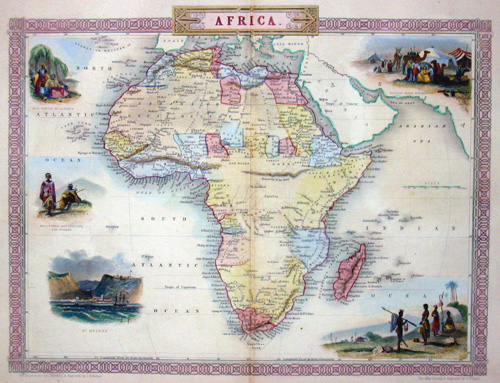 There are several islands generally associated with Africa along with the 54 countries on the African continent. This historical map from Adina Sommer shows Saint Helena, one of the several islands associated with Africa. The island is a British oversea territory and is west of the southwestern coast of Africa.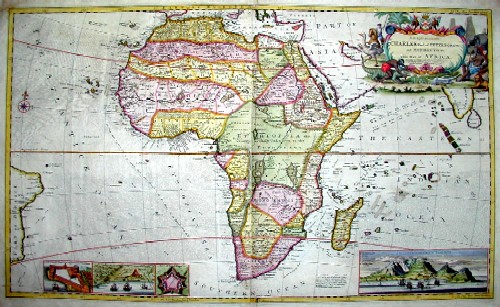 This antique map featuring Madagascar can also be found in Adina Sommer's African collection. Madagascar is located off the southeastern coast of Africa. Britannica says that Madagascar is the fourth largest island in the world, after Greenland, New Guinea, and Borneo.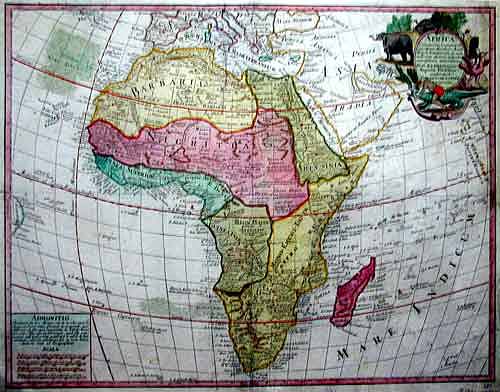 Adina Sommer antique African map collection provides an historical look at the history of the African continent. Stay tuned to this blog as for the next few weeks as we take a closer look at the maps, their creators and detail the contributions these historical maps have made to the study of history and cartography.